/

Vikings' Dalvin Cook Says knee is ready to go
Vikings' Dalvin Cook Says knee is ready to go
Friday, August 17, 2018 5:51 PM America
Speaking to the media on Thursday, Minnesota Vikings running back Dalvin Cook said he's ready for game action after a knee injury forced an early exit to his 2017 season. By all accounts, Cook will be ready for Week 1 of the regular season, but he was held out of Week 1 of preseason against the Broncos.
After being asked if there's anything left to test before seeing game action in Week 1, Cook responded by saying (via the Vikings official Twitter account) "the coaches know" his progress and "my knee is ready to go." Cook tore his ACL against the Detroit Lions in Week 4 last season, an injury that forced him to forego the remainder of what looked to be a promising rookie campaign.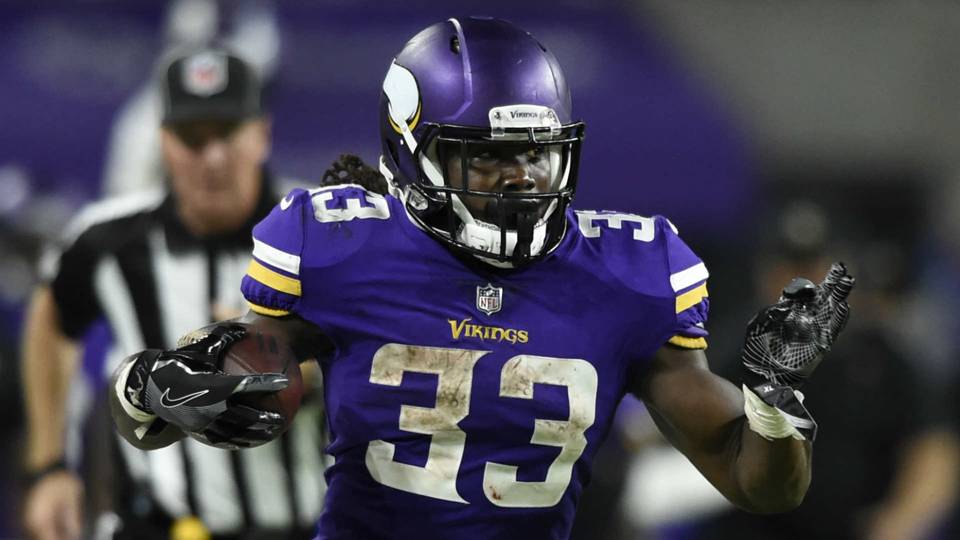 Cook hasn't played in a game in more than 10 months after tearing the anterior cruciate ligament in his left knee in Week 4 of last season. He has been back on the practice field throughout training camp, and while he's reiterated time and time again that he's ready to go, the Vikings are being extremely cautious.
Will he be ready against the Jaguars in Week 2 of preseason?
"I don't know if he's going to play this Saturday or not," Vikings coach Mike Zimmer said Wednesday. "But not really. The only thing we're trying to do is each day we're trying to stack on a few more plays, few more days in a row. That's really what we're really trying to do, is trying to get him in game ready shape." That said, Cook has been allowed to participate in the two joint practices with the Jaguars this week.Dalvin Cook Jersey .
"It actually felt like I was going into a game," Cook said. "I was pumped up just to get some different bodies out there in front of me and get things going. I was pumped up. I was ready to go. It was a good environment for me to be in to get get my body around different players." Cook showed Wednesday he's still got his acceleration, taking a number of handoffs from quarterback Kirk Cousins as well as catching some passes out of the backfield.
It would be nice to see Cook in the preseason before the regular season, but if the coaches are telling the truth, Cook has displayed enough in training camp to show them he's ready to play. Maybe it doesn't make sense to risk him during preseason.