/

Kirk Cousins Is Still Learning From Tom Brady
Kirk Cousins Is Still Learning From Tom Brady
Friday, August 24, 2018 5:14 PM America
Kirk Cousins was in his eighth game in his new role as a starting quarterback in the Football when Tom Brady and the New England Patriots roughed up Cousins' Washington Redskins with a 17-point win that dropped Cousins to 3-5 on the season.
Following a frustrating appearance against the Jacksonville Jaguars last Saturday, Kirk Cousins was reminded of a conversation he had with Tom Brady about finding comfort in his team's offense. "I remember when we played the Patriots in 2015, I just asked Tom [Brady], 'At what point did it start clicking for you?' Essentially what I am asking him was, 'At what point did you have it completely figured out?' He said, "It's still clicking. It's still a process,'" Cousins said. "I've always taken that with me and felt like every day I come out here I pick up something new. I sharpen a skill. It will always be that way until the day I retire. Certainly, when you are in your first year in an offense and haven't played in a real game yet, there is a lot more sharpening to do than year five or six."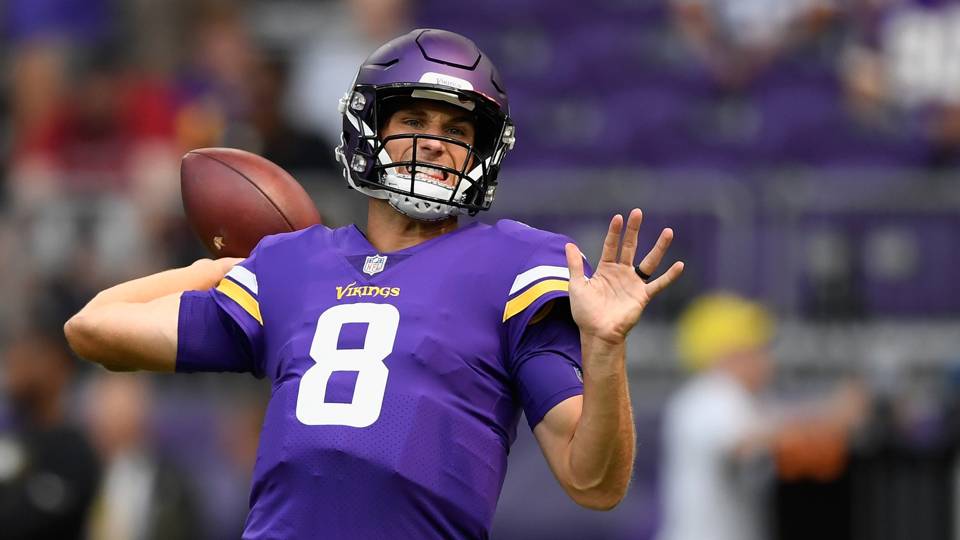 This is Cousins' first season with the Vikings after he signed a fully guaranteed three-year, $84 million contract this offseason. He has a lot of pressure on him after the Vikings fell one game short of the Super Bowl last season and picked him up essentially to get them over that hump. He's still getting to where he needs to this season, but he told reporters Wednesday it's all part of his process as a quarterback. "Every day I come out here I pick up something new," he said. "I sharpen a skill. It will always be that way until the day I retire."
The third preseason game, dubbed the dress rehearsal for Week 1, often comes with the more playing time for the starters. Though that will paint a better picture given the length of time the first-team offense will be together, there will still be questions after the Vikings face the Seahawks, and that's OK.
"Still hard to tell," Cousins said of the offense. "But in practice we trade blows with the defense. We go down here on a drive and score but then they may have a great play and stop us on another period of practice. You just trade blows back and forth and it's hard to know where you are as a team. It's hard to simulate game day and the way an offense needs to operate just in practice. We do our best but that's why I think it does take the first few weeks of the regular season to really evaluate where you are as a team, as an offense."